PLAYSTATION
Hogwarts Legacy Tops The PlayStation Store PS5 Download Charts For February 2023, While Kayak VR: Mirage Is The Store's Biggest PlayStation VR2 Launch Title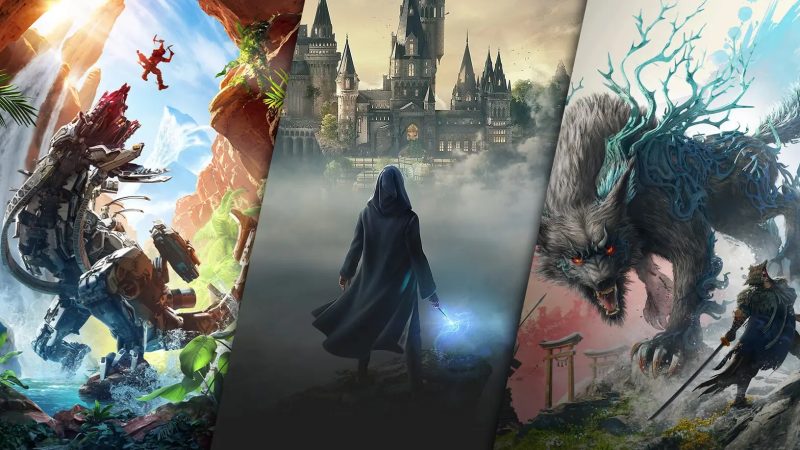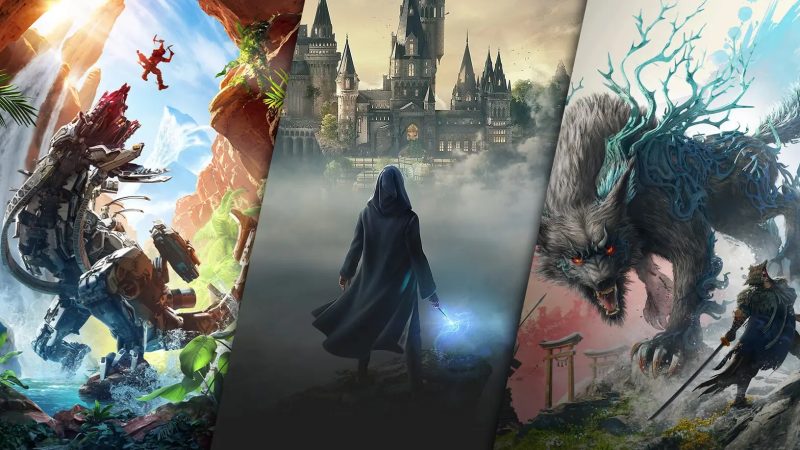 The PlayStation Blog has revealed the top selling games on the PlayStation Store in the US/Canada and the EU for the month of February 2023, with Hogwarts Legacy at number one for PS5 games across both regional categories.
Meanwhile, with the PS4 version of Hogwarts Legacy has yet to come out, The Last Of Us Part II has taken to the top spot, no doubt due to help from HBO's The Last Of Us and the show's growing popularity as it reaches the end of its first season.
For the PlayStation VR2's launch month, it was Kayak VR: Mirage taking home the top spot on both the EU and US/Canada lists. Followed by Pavlov, Horizon Call Of The Mountain, and Star Wars: Tales From The Galaxy's Edge, for both regional lists.
Especially happy news for developer Better Than Life behind Kayak VR: Mirage, as the team currently consists of only three people.
You can check out the full lists of the top sellers on the PlayStation Store across PS5, PS4, PSVR2 and Free To Play games in the US/Canada and the EU, here.
PlayStation Store Top Downloads February 2023 US/Canada And EU
---
PS5 Games US/Canada
Hogwarts Legacy
NBA 2K23
Grand Theft Auto V
Madden NFL 23
Call Of Duty: Modern Warfare II
The Last Of Us Part I
FIFA 23
Dead Space
Atomic Heart
Wild Hearts
Gran Turismo 7
Gotham Knights
Need For Speed Unbound
Marvel's Spider-Man: Miles Morales
NHL 23
WWE 2K22
Like A Dragon: Ishin!
God Of War Ragnarok
Resident Evil Village
It Takes Two
PS5 Games EU
Hogwarts Legacy
Grand Theft Auto V
Football Manager 2023
FIFA 23
Call Of Duty: Modern Warfare II
NBA 2K23
The Last Of Us Part I
Gran Turismo 7
Atomic Heart
It Takes Two
Need For Speed Unbound
Resident Evil Village
F1 22
Dead Space
Assassin's Creed Valhalla
Wild Hearts
Among Us
Madden NFL 23
WWE 2K22
Cyberpunk 2077
PS4 Games US/Canada
The Last Of Us Part II
Minecraft
NBA 2K23
Red Dead Redemption 2
Madden NFL 23
Call Of Duty: Modern Warfare II
Grand Theft Auto V
The Forest
The Last Of Us Remastered
FIFA 23
Gang Beasts
Mafia II Remaster
Need For Speed Heat
Batman: Arkham Knight
WWE 2K22
ARK: Survival Evolved
Sekiro: Shadows Die Twice
A Way Out
EA Sports UFC 4
The Hunter: Call of The Wild
PS4 Games EU
The Last Of Us Part II
Minecraft
The Forest
FIFA 23
Red Dead Redemption 2
Grand Theft Auto V
The Last Of Us Remastered
NBA 2K23
Mafia II Remaster
Call Of Duty: Modern Warfare II
A Way Out
Gang Beasts
Monopoly Plus
Need For Speed Heat
WWE 2K22
Need For Speed Hot Pursuit Remastered
F1 22
ARK: Survival Evolved
Among Us
EA Sports UFC 4
PlayStation VR2 Games US/Canada
Kayak VR: Mirage
Pavlov
Horizon Call Of The Mountain
Star Wars: Tales From The Galaxy's Edge
Pistol Whip
Moss: Book II
Swordsman VR
Drums Rock
NFL Pro Era
The Light Brigade
PlayStation VR2 Games EU
Kayak VR: Mirage
Pavlov
Horizon Call Of The Mountain
Star Wars: Tales From The Galaxy's Edge
Moss: Book II
Pistol Whip
Job Simulator
Swordsman VR
Drums Rock
After The Fall
Free To Play PS5 + PS4 Games US/Canada
Call of Duty: Warzone 2.0
Fortnite
Apex Legends
Destiny 2
Rocket League
Overwatch 2
Fall Guys
The Sims 4
eFootball 2023
MultiVersus
Free To Play PS5 + PS4 Games EU
Call Of Duty: Warzone 2.0
Fortnite
Rocket League
Fall Guys
Destiny 2
The Sims 4
Apex Legends
eFootball 2023
Overwatch 2
Genshin Impact
Source – [PlayStation Blog]