MOBILE
Honkai Star Rail 1.1 update release date, stream, and more
Are you having trouble keeping on top of the Honkai Star Rail update schedule? Wanna know what the current update is introducing and what the next update is set to bring? Well, sit back and relax, dear passenger, as PT Pom-Pom is here to play as your personal travel guide, filling you in on all the latest content, characters, and more coming in the next HSR update.
If you need a bit more help on your astral adventure, check out our Honkai Star Rail tier list, Honkai Star Rail characters, and Honkai Star Rail banner guides. We've also got a super handy list of all the latest Honkai Star Rail codes, as well as details on all the current and upcoming Honkai Star Rail events.
When is the next Honkai Star Rail livestream?
The Honkai Star Rail 1.1 livestream was supposed to go live on Friday May 26, 2023, at 19:30 UTC+8 / 4:30 PST / 7:30 EST / 12:30 BST on the official Honkai Star Rail Twitch and Youtube channels. However, due to technical difficulties, Hoyoverse had to delay the stream until Friday, May 26 at 20:30 PST / 23:30 EST or Saturday, May 27 at 11:30 UTC+8 / 4:30 BST.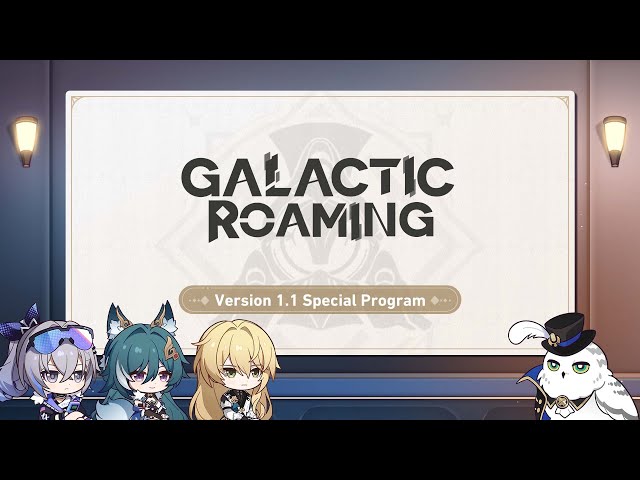 When is the next Honkai Star Rail update?
Hoyoverse is yet to confirm when the next update is coming, but we believe that Honkai Star Rail version 1.1 will likely arrive around six weeks after the game's launch, or the day after Honkai Star Rail Jing Yuan's banner ends. As such, we predict that Honkai Star Rail version 1.1 is due around June 9, 2023. Of course, this is just an estimate, and we'll be sure to update this guide as soon as we find out more.
Who are the new characters on the Honkai Star Rail update 1.1 banners?
During the version 1.1 livestream on BilliBilli, Hoyoverse announced that the following Honkai Star Rail characters will feature on banners during the new update.
Contract Zero – phase one
Laic Pursuit – phase two
Of course, Luocha and Silver Wolf also get their own, signature light cones appearing on the Brillian Fixation banners that run alongside them. Check out our Honkai Star Rail banners guide to keep up to date with all current and upcoming banners.
Is there a new area in Honkai Star Rail update 1.1?
So far, in version 1.0, we've been able to explore the Herta Space Station, Jarilo-VI, and the Xianzhou Luofu. We're not getting any expansions to the Honkai Star Rail map or heading off to a new world just yet, but it looks like there's plenty of new stuff happening across all three stops!
That's all we've got on the current Honkai Star Rail update for now, but keep your eyes peeled as we'll be updating this guide with fresh information in the future. In the meantime, be sure to check out our list of the best games like Genshin Impact for more worlds to explore.