PLAYSTATION
How Competitive is E-Sports? – PlayStation Universe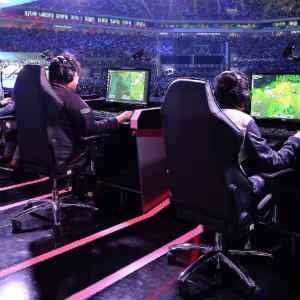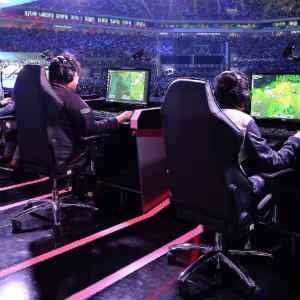 Electronic sports, sometimes known as eSports, are competitive organized video games. Players compete in teams or individually, depending on the game, for a prize fund of up to $25.5 million. Players that are used to winning big prizes playing games like online pokies find such prizes very attractive. Therefore, such players usually find it easy to transition to eSports tournaments. Leagues can range from professional to collegiate to high school. These competitions occur in stadiums, with thousands of people attending and millions more watching online.
eSports is a global phenomenon with a staggering revenue surge in just the last decade. Despite the industry's revolutionary image, the concept of competitive gaming has been around for a long time.
The Rise of eSports
With live streaming, the entire landscape of the video gaming business was irrevocably altered. Justin TV established its offshoot network, Twitch TV, in 2011, with a concentration on video game live streaming. Twitch grew to become the most popular streaming website. It had almost 45 million unique visitors by October 2013.
The Rise of multiplayer games such as Halo, Counter-Strike, League of Legends (LoL), and Dota 2 propelled the world of eSports into the spotlight. The demand for eSports events has also skyrocketed, as evidenced by Riot Games' event at the Staples Center, which sold out in an hour. By 2015, the League World Championships had attracted 36 million unique viewers, surpassing the 2015 NBA Finals, World Series, and Stanley Cup audience figures.
eSports Today
Tencent made a whopping $7.4 billion in revenue in the first half of 2017 by substantially investing in game businesses such as Riot, Activision, and Blizzard. Furthermore, tournament prize pools' value continues to climb yearly, with The International 2018 awarding $25.5 million, about a million more than in 2017. North America now has the largest eSports market, with approximately 23.9 million eSports enthusiasts and projected revenue of $409.1 million this year, primarily from sponsorships.
eSports has become much more mainstream in the entertainment industry than when it first began, with numerous large corporations participating in eSports events. Valve and Epic Games, for example, host global eSports tournaments for their games. Examples are International Dota 2 Championships and the Fortnite World Cup. These are only two of many highly anticipated eSports events. The League of Legends World Championship, The Overwatch League, Call of Duty World League (CWL), and other major events are also held.
Many gamers aspire to be professional gamers are-athletes in the lucrative eSports business. It is not easy to be a part of the industry. A career in eSports requires more than just a love of gaming: focusing on one game among several genres, choosing a gaming platform, researching popular strategies and tactics, and hours upon hours of practice. In addition, ambitious eSports athletes must improve their communication skills with other players, join a team (if playing a multiplayer game), and compete in tournaments.
In reality, several professional teams are already playing worldwide and winning millions of dollars in prize money. Team Liquid is one such team, having competed in Dota 2, Counter-Strike, and StarCraft events. Team Liquid has now won a total of $24,448,847 this year, with their players earning up to $3,449,672. Professional players can easily earn $60,000 on average. At the same time, it is not unusual that the prize pool can sometimes exceed seven figures.
Final Thoughts
Looking back through time, all sports began as pastimes and hobbies, which subsequently evolved into structured competitions and corporations. Basketball, for example, is supposed to have evolved from James Naismith's 1891 concept of shooting a soccer ball up. In recent years, eSports has followed a similar trajectory. It has evolved from simple video games like Pong and Donkey Kong to full-fledged league tournaments. As a result, various characteristics transform an average game into a professional eSport. These include the necessity to be competitive, well-funded, have a huge player base, and appeal to spectators.