PLAYSTATION
Pedro Pascal is a F*cked Up Mario in SNL Parody of 'HBO's Mario Kart'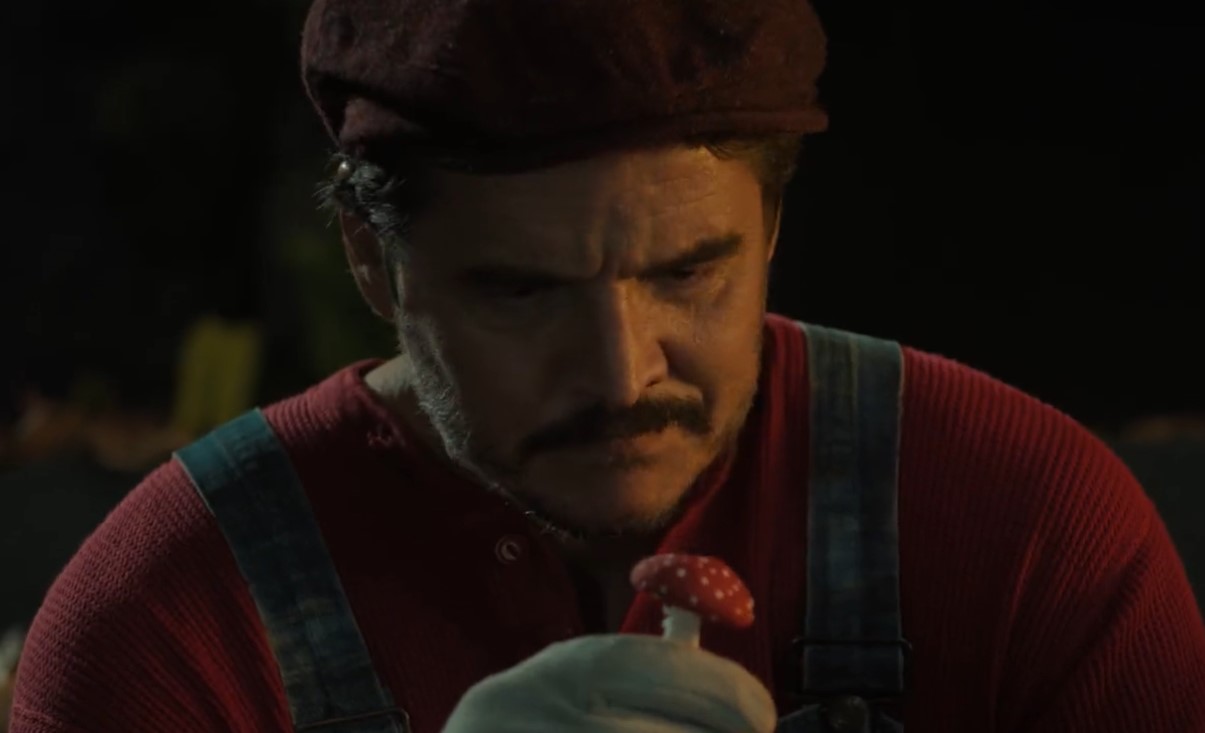 Last weekend saw Pedro Pascal making a guest appearance on Saturday Night Live, and while fans were expecting the show to poke fun at The Last of Us, we got a crossover with a franchise that we weren't expecting.
Here's Pedro Pascal as Super Mario in the gritty adaptation of Mario Kart from HBO:
Not only is the series trying to poke fun at Super Mario and The Last of Us, but they're also teasing all the 'complicated characters' that are commonplace in an HBO show, and by complicated, they mean bisexual.
It's actually a fun comparison between Super Mario and The Last of Us; though both titles are in opposite sides of the gaming spectrum, they are both set in worlds that are highly populated by mushroom people.
Though Pascal didn't get cast in the Super Mario movie, he's currently being celebrated for his take on Joel in the critically-acclaimed Last of Us series on HBO Max. Though a lot of gamers thought that they knew where the story was going, the last episode with Nick Offerman's Bill just completely blew everyone out of the water.
Hopefully after the Last of Us finale, we'll now have time to hype up the Super Mario Bros. movie. If anything, the film looks like a lot of fun, and it pretty much just plays around with the video game logic of the world without trying too hard to make everything realistic—and that's what you want in your animated video game movie.
Catch Pascal in The Last of Us now streaming on HBO Max with new episodes every Sunday. The Super Mario Bros. movie releases in theaters on April 7.