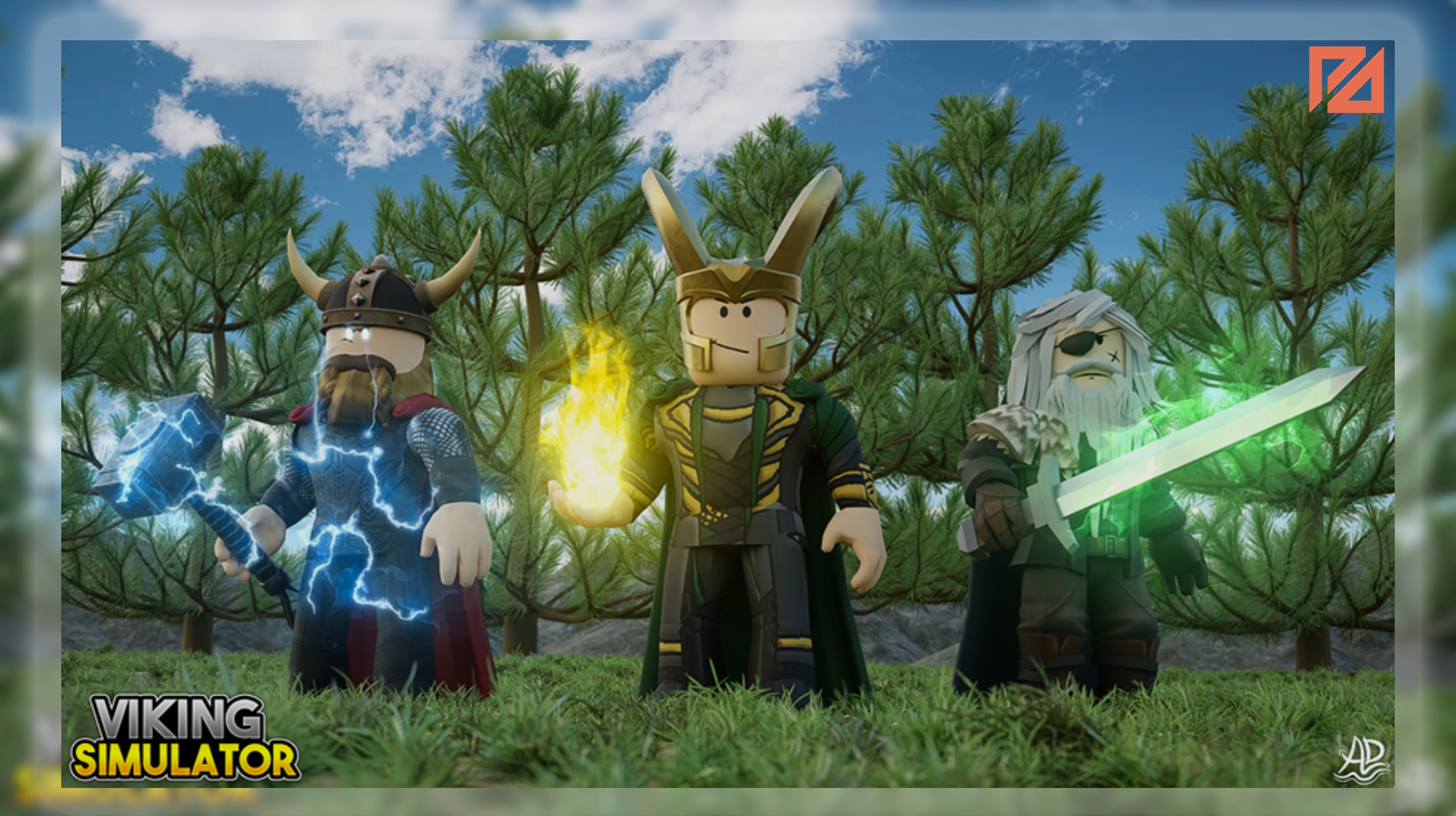 The Roblox game Viking Simulator allows users to live the life of a Viking warrior. Players in this game get access to a sizable open world rich with Norse mythology, bloody combat, and fantastical animals.
Players must select their Viking avatar and personalize it before they can begin the game. As they enter the game, they are in a Viking village where they can talk to other players and buy items and weapons.
Viking Simulator's main goal is to help players turn themselves into renowned Viking warriors by completing challenging quests and taking on dangerous foes. Gamers can battle other players in the arena, work with teammates to take down bosses, or travel the world to find lost artifacts and treasures.
Sailing the seas on a Viking longship is one of Viking Simulator's most thrilling features. Gamers can embark on a journey with their pals to explore foreign countries and confront marine monsters.
Players can level up their Viking character as they advance through the game to gain access to new skills, armor, and weaponry. Players advance through each level, growing stronger and more adept at combat, better able to meet the challenges that lie ahead.
In conclusion, Viking Simulator is an exciting Roblox game that immerses players in the Viking era. It's not surprising that so many players are drawn to this game given its expansive open world, thrilling fights, and legendary animals. No matter if you're a fan
All Roblox: Viking Simulator Codes For Freebies (Tested March 2023)
These codes we prepared for you will help you obtain freebies that will help you in leveling up. We advise you to use these codes as soon as possible to enjoy these rewards. These codes will only last for some time, so grab your rewards as early as you can! We are trying our best to provide active and up-to-date codes. If you notice that a code is missing or not working, kindly let us know in our comment section so that we can update our list immediately.
Roblox: Viking Simulator Working/ Active Codes
| | |
| --- | --- |
| CODES | REWARDS |
| Fixed | 10k Cash (New) |
| UndoneBuilderIsAwesome | 500 Coins (New) |
| MILO IS AWESOME | Free Pet |
| DefildPlays Is Awesome | Free Pet |
| Austin Is Awesome | Free Pet |
| RazorFish Is Awesome | Free Pet |
| WARRIOR | Free Epic Pet |
| VIKINGS | Free Pet |
Roblox: Viking Simulator Old/ Expired Codes
We created a tracker of the old and expired codes from Roblox: Viking Simulator, so if players want to see what codes have been deactivated, they can do so by checking the list below. If you were able to use these codes before they were deactivated, then you don't have to worry! All claimed rewards will not be lost even when the codes have expired.
There are no expired codes, yet, because the game has only recently been released.
You can follow the game's developer on their social media account for more updates about the game. You may also acquire news and updates, and interact with other players on the game's official Discord server. We also keep our list updated on this page as soon as they're available, so keep us on your bookmark by typing CTRL + D on your keyboard or using the Add to Bookmark button on your phone's keyboard and check back often!
Those are all the codes for Roblox: Viking Simulator that is currently available. You can share your suggestions and ideas with us in the comment section. Please let us know if you spot codes that have been expired or missing so we can update our list as soon as possible! Don't forget to give us a thumbs-up, happy reading, and enjoy the game!
FAQs
How do I Redeem Freebies using the Codes in Roblox: Viking Simulator?
We made a guide just for you and new players who do not know how to redeem the codes listed above. All you need to do is to follow the provided steps below and enjoy the rewards.
Open Roblox: Viking Simulator on your phone or your computer.

Press PLAY to start the game.

Click the Twitter icon on the right side of the screen.

Type or copy-paste the code to the provided space in the pop-up window.

Click "Enter" below the code box to redeem your rewards.