PLAYSTATION
Watch the A Capella Cover of the Super Mario Bros. Theme Performed by the Movie Cast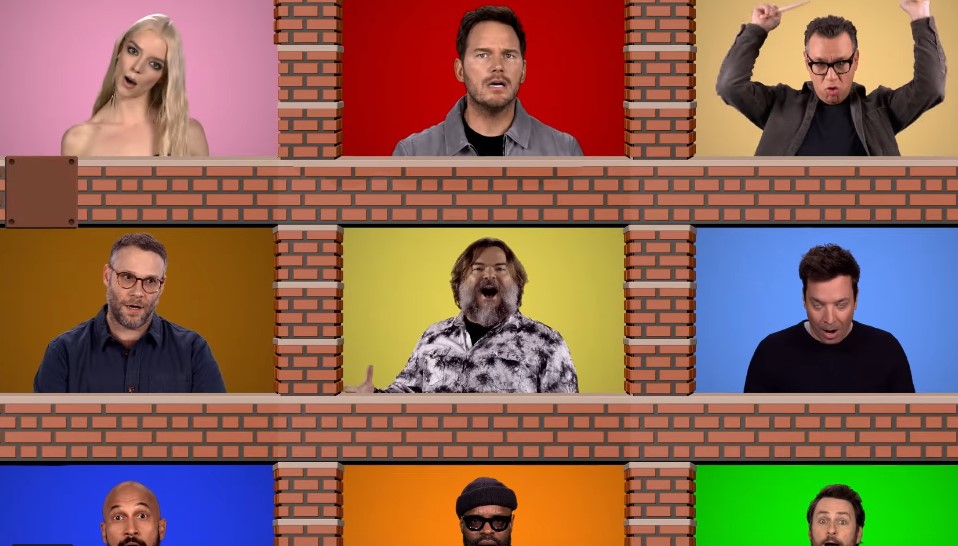 The promotion tour has started for The Super Mario Bros. Movie, and the stars have been making the talk show rounds here and there. Thanks to The Tonight Show with Jimmy Fallon, we have a fun number where the cast of the film including Chris Pratt, Jack Black, and Anya Taylor-Joy a cappella the iconic theme of Super Mario Bros.
Check this out:
We don't really get any big reveals about the movie, but the clip does have them cover the most iconic sounds to come out of classic Super Mario from the regular game opening to the sound that plays when you get a power-up star.
With the release date for the film coming closer as the weeks progress, we can probably expect more gimmicks like this to make their way online soon.
Here's the synopsis for The Super Mario Bros. Movie:
While working underground to fix a water main, Brooklyn plumbers Mario (Chris Pratt; Jurassic World and The LEGO Movie franchises) and brother Luigi (Charlie Day; It's Always Sunny in Philadelphia) are transported down a mysterious pipe and wander into a magical new world. But when the brothers are separated, Mario embarks on an epic quest to find Luigi.
With the assistance of a Mushroom Kingdom resident Toad (Keegan-Michael Key; The Lion King) and some training from the strong-willed ruler of the Mushroom Kingdom, Princess Peach (Anya Taylor-Joy;The Queen's Gambit), Mario taps into his own power.
The Super Mario Bros. Movie releases in theaters on April 5.